Vegetation Management
At JL Contracting we have the experience, expertise and equipment to service the needs of the larger property owner. From the small Rural Residential on the outskirts of town to large Rural Properties we can work to bring things under control whether it be the eradication of identified weeds, selective clearing for pasture, cleaning up fence lines or simply maintaining your home block for your enjoyment.
There are a range of methods, or measures, available. Time is taken to give careful consideration to environmental conditions, terrain, location of the site and the task at hand before the method, or measure, is chosen. Control methods may include, but are not limited to, the use of Herbicides and or Mechanical Removal eg: Flail Mowing, Slashing, Mowing and Brush Cutting. In some situations it can be necessary to develop a multi-control program to ensure the most effective result.
JL Contracting maintains a modern fleet of equipment and machinery as to provide a complete range of cost effective Vegetation Management Services. Our passion is to deliver compliant outcomes, on time, and within budget.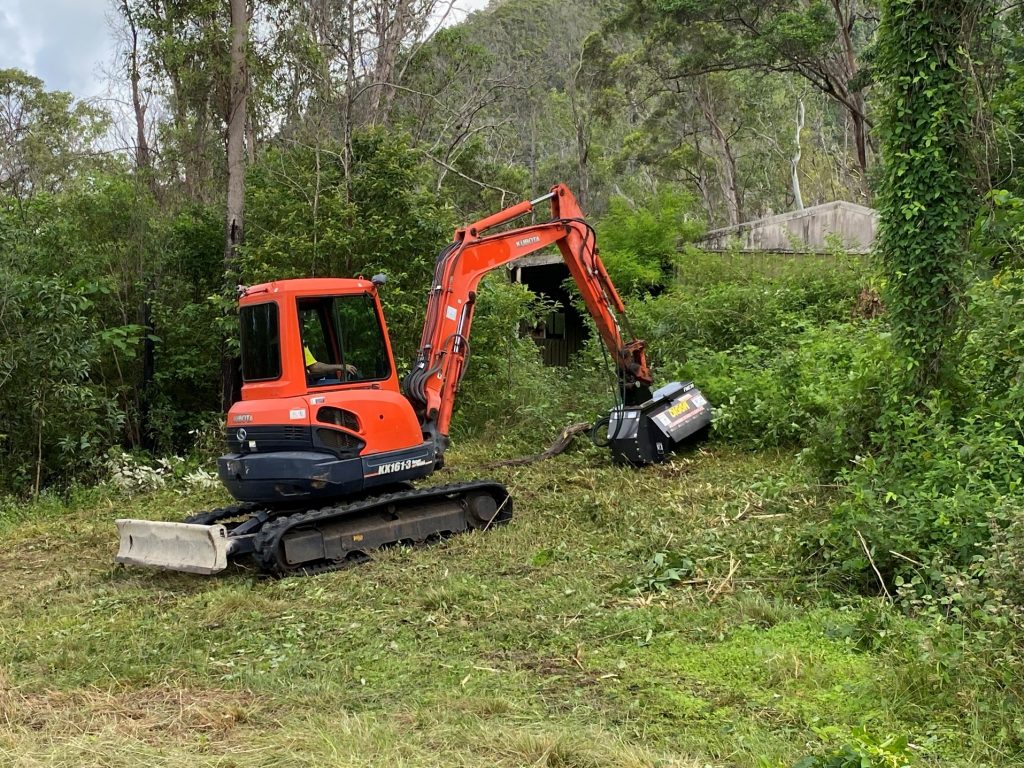 Flail Mowing
---
This machine offers an environmentally sustainable method of vegetation control. The Flail Mower, or mulcher as some call it, allows selective clearing of the unwanted plants whilst leaving good timber behind. When the attachment is used on an excavator it allows access to sloping terrain and hard to get areas. The residual mulch can aid in erosion control, soil moisture retention, an organic layer of compost returning elements to the soil and reduce weed growth.
Key features of this method are: –
ideal for steep undulating terrain
removes scrub & saplings
mulch small branches
leaves a neat clean site
clear roadside verge and drain maintenance
ideal for selective land clearing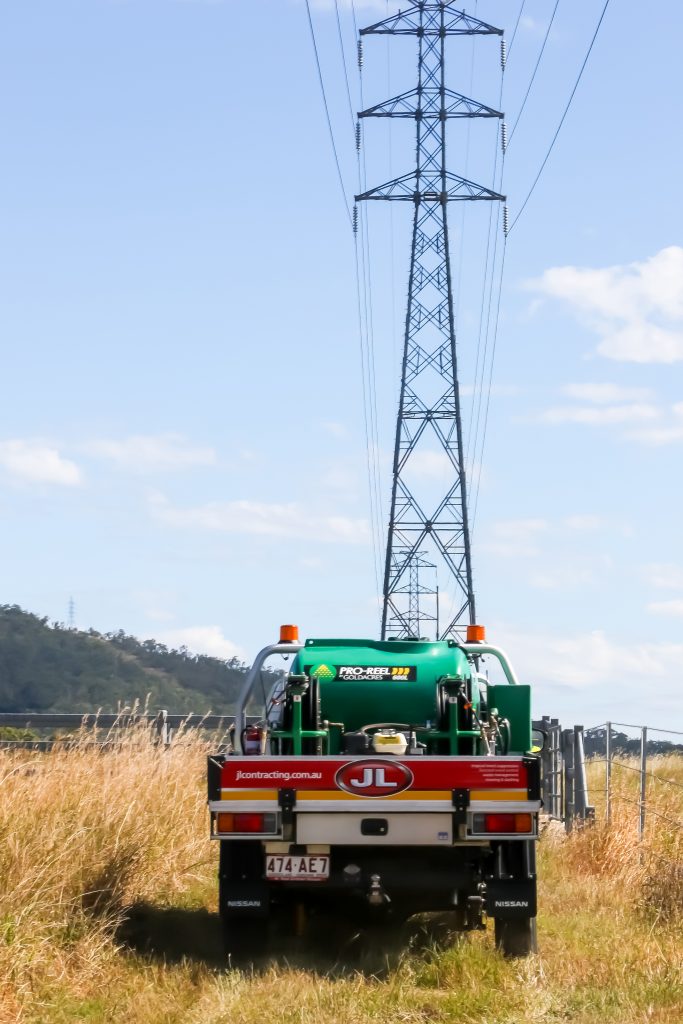 Chemical Spraying
---
JL Contracting is a Licenced Commercial Chemical Spray Operator. As a licenced operator careful consideration is given to all aspects that may influence the use of chemical prior to any recommendation and subsequent application.
The factors that may influence the result on the targeted area, or have an unintended adverse effect on the environment or neighbours, are wind, temperature, terrain, proximity to waterways/buildings/ people/crops/livestock, moisture levels at the time, potential weather after the application and the compliance with statutory limitations. All this is part of what we do as a Licenced Commercial Operator.
Our field staff maintain individual chemical application accreditation and are trained to work to WHS and Risk/Hazard Management Strategies.
Our key points : –
Licenced Commercial Spray contractor
Experienced operators
Modern, well maintained, vehicles and equipment
Multi control approach to vegetation management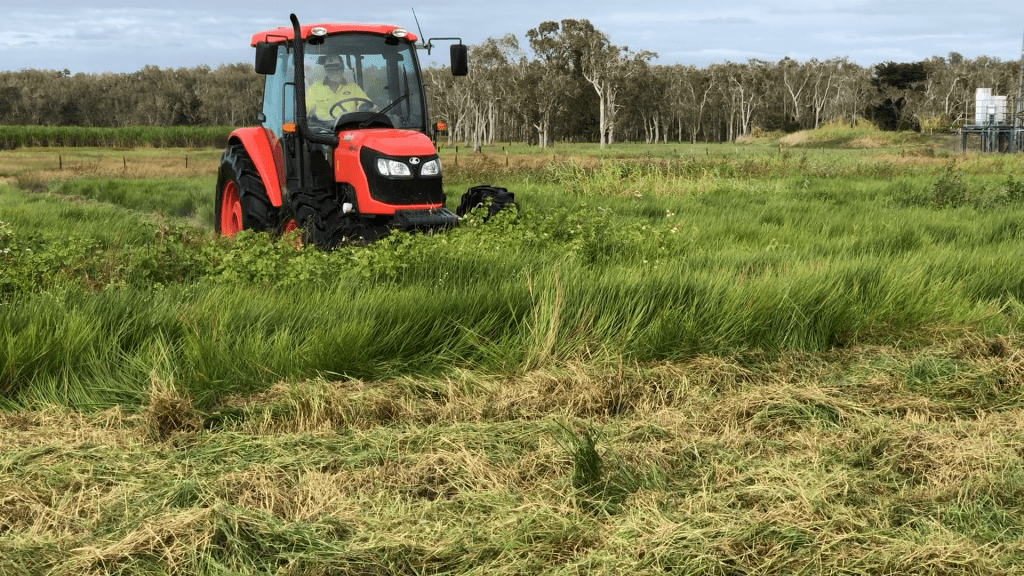 Slashing
---
JL Contracting offer a commercial slashing operation which caters to rural landholders, commercial and private property holders.
Slashing larger lots for weed control is an alternative to the use of chemical but not suited to every site. The type of weeds, terrain, slope and proximity to people and property are to be considered prior to using a conventional tractor/slasher combination.
This type of equipment is well suited to rural properties or to maintain Fire Breaks.
Key points: –
rural land maintenance;
alternative weed control;
fire breaks and access roads;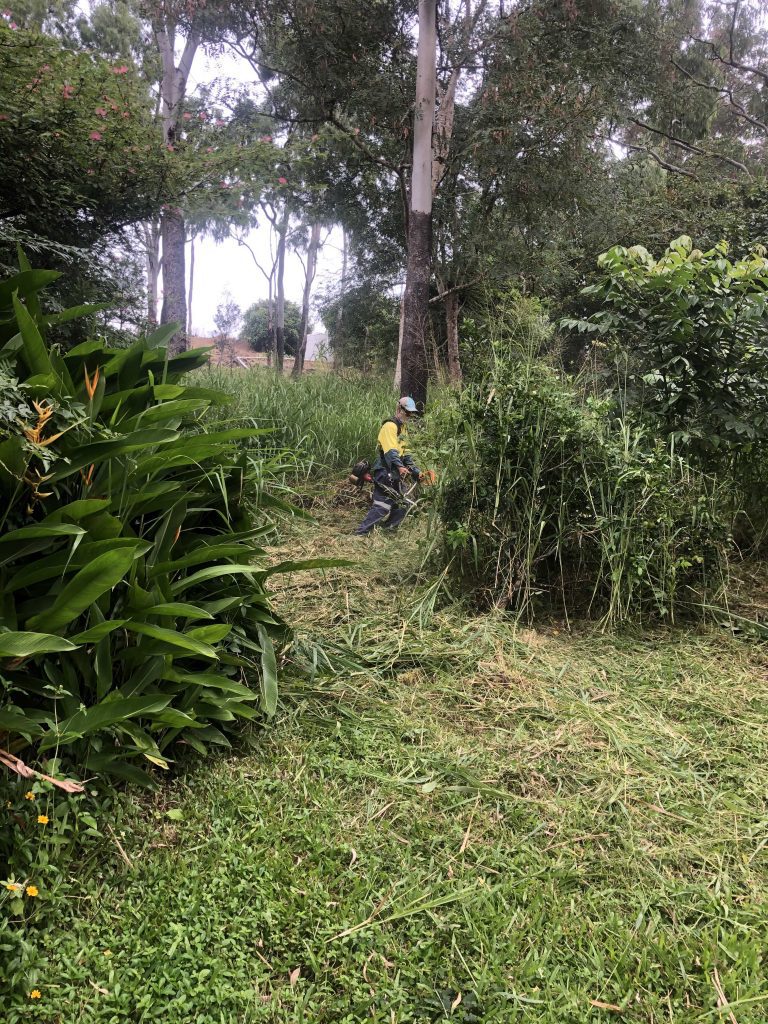 Brush Cutting / Pole saw / Whipper Snipping / Chainsaw
---
There are sites that are not suited to the use of machinery. The site might be too steep, rocky, have limited access or the job is not big enough to warrant the cost of bringing in larger machines. In these cases a brushcutter, or whipper snipper, may be the only solution.
It may be the case that access needs to be gained in a sensitive area to allow larger equipment in with minimal harm/impact on the surrounds…..this is where the experienced JL team can help. We have field staff trained in the use Polesaw and Chainsaw and, most importantly, are not scared of hard work. This methodology can be used to clear overhanging branches and assist in the removal / trimming / pruning of shrubs and trees to gain access as required.
Tree trimming and removal
Cyclone damage clean-up
Steep terrain and embankments
Driveways
Fence lines