Waste Management
JL Contracting has an ongoing contract for the management of the Collinsville Waste Transfer Station located at 155 Scottsville Road, Collinsville Qld. This is but one of the Waste Management sites overseen by the Whitsunday Regional Council. The centre is the collection point for general waste and recycleables for the Collinsville and Scottsville communities and surrounding area.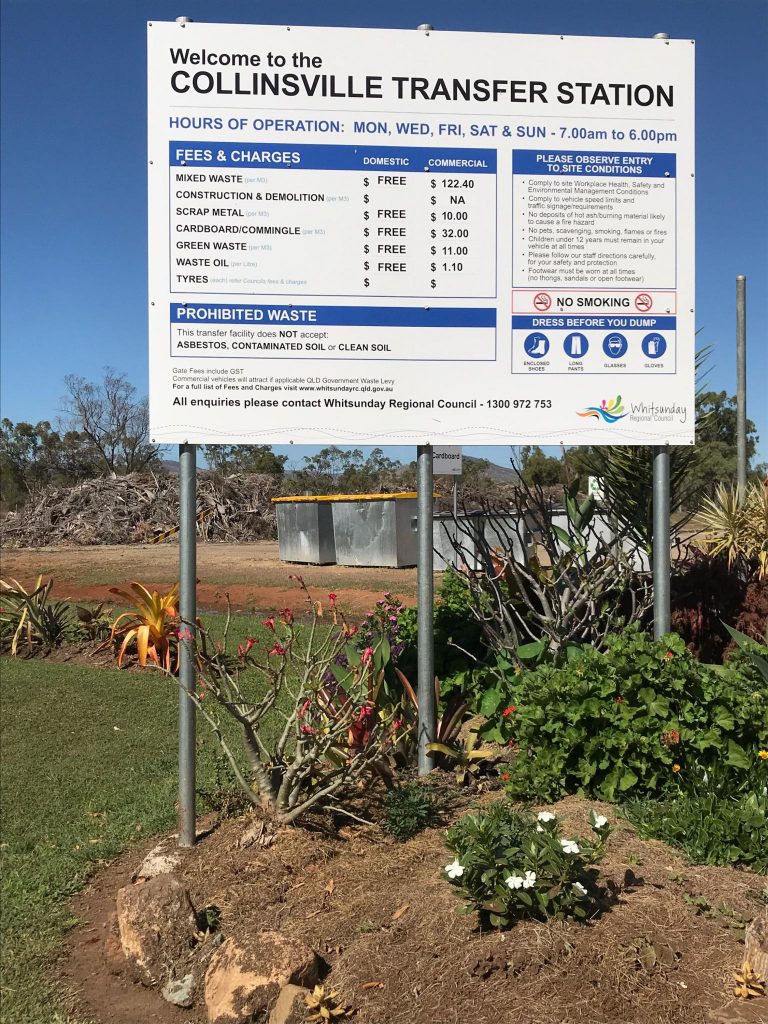 The JL Contracting team takes great pride in this role and the corporate responsibility that comes with managing the waste transfer site in a way that benefits to the local community and the shire as a whole.
The presentation of the facility, our workplace, is testimony to the quality of staff that work within the JL Team. To us this is not the "local tip"…..it is an essential service for the community that needs to be managed well to limit our environmental footprint and get the best commercial outcome we can for the rate payers in the shire.
With vehicle movements in and out of the site that include cars, trucks and heavy machinery it is imperative that we have an effective traffic management plan and adhere to WHS Policy & Procedures.